DESIGNED TO PROTECT AGAINST HARMFUL PARTICLES
By combining cutting-edge filter technology with timeless European design, the Cleaxo™ Anti-Germ Mask offers outstanding performance and comfort and may combat harmful particles in the air. Reusable and washable.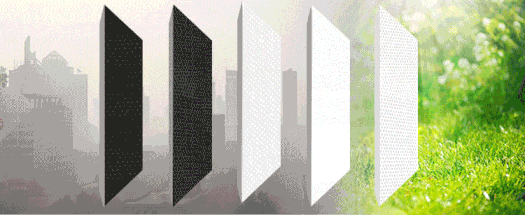 Through the breakout of the Coronavirus, ensuring health and safety in daily life has become a priority for millions of people. The filter may protect you from other viruses, bacteria and air pollutants such as dust and smoke.  
SUPERIOR PROTECTION
The Cleaxo™ Anti-Germ Mask comes with an advanced N95 air filter that may protect from bacteria and pollution that are impossible to see with the naked eyes. 
The filter's innovative, multi-layer protection technology guaranteeing the highest quality and outstanding efficiency. With its lightweight military-grade carbon fiber material, the filter adapts to the face and feels soft on the skin, working as an almost invisible layer.

PREMIUM MATERIAL
The Cleaxo™ Anti-Germ Mask comes with a nylon design mesh, which is breathable and has quick-drying technology. It also has perfect permeability. The soft material makes your face feel comfortable. Suitable for all seasons - even in hot weather.

The Cleaxo™ Anti-Germ Mask may filter 95% of particles in the air you breathe:
PM 0.3-10, dust and other air pollutants
Pollen and other allergens
Bacteria and other germs
Wildfire smoke & cigarettes
UPF 50+ protection
Ideal uses for the Cleaxo™ Anti-Germ Mask include but are not limited too:
Viral influenza
Pollution
Allergies
Exhaust
Emissions
Industrial dust
Urban Cycling
Mountain biking
Biking
Running
Snowboarding
Skiing
Lawnmowing

ORDER Cleaxo™ Today
**NOT SOLD IN STORES **
ONE SIZE FITS ALL
---
 Order Cleaxo™  products exclusively at ClickClickShip.com. 
We believe our products are truly innovative and have 100% confidence in it. We understand that buying things online can be scary with companies not staying true to their customers, so we go the extend to keep you satisfied.
Click on "ADD TO CART" to get yours now!